Welcome to iPAT Institute, the premier institute for executive and organizational training.

Our mission is to equip aspirants with the skills and knowledge required to excel in the high-pressure environments of corporate, political, and celebrity spaces.

We offer our courses in English, Hindi, and Marathi to cater to a wider audience.
Our meticulously designed courses are tailored to the unique demands of these power centers, ensuring that our participants are equipped with the tools and skills they need to become Certified Executive Assistants, Personal Assistants & Public Relations Officers.
Whether you're looking to enhance your leadership skills, sharpen your communication abilities, or master the art of assistant boss, iPAT has the resources to help you reach your full potential.
At iPAT, we understand that the ultimate goal of any training program is employment.
That's why we've forged strategic alliances with leading recruitment agencies and industry experts, guaranteeing placement assistance for our students. Once you're employed, we're committed to helping you execute your duties with precision and efficiency. Our Ready-Made Draft Library is a valuable resource for anyone looking to improve their workflow and streamline their processes.
Join the ranks of successful iPAT alumni and take your career to the next level. Contact us today to learn more about our unique approach to executive, EA, PA & PRO training
iPAT Institute was founded in 2020 by Mr. Chitrasen Gaikwad, who assembled a team of experienced professionals from the PA and allied industry to create a world-class training institution. Our faculty consists of expert trainers, consultants, mentors, and speakers, each boasting of over 15 to 25 years of valuable industry experience. They bring a wealth of industry experience and knowledge to the classroom, ensuring that our students receive the best possible training and support.
Mr. Chitrasen Gaikwad
Founder Director Executive Assistant Diploma, OMBS Oxford UK Bcom, MDG (Masters diploma in Government) Award – Borough Commanders commendation award, London Expertise – Corporate and political office management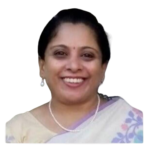 Ms. Rupali Memane
Director - Training and Placements
Ms. Seema Singh
EA Industry Expert
Dr. Mrunal Kamat
Senior Faculty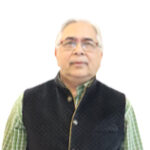 Mr. Prashant Kothadiya
Senior Faculty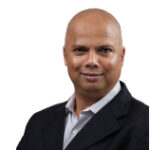 Mr. Anish Hole
Senior Faculty